Sustainable Atmosphere
We partner with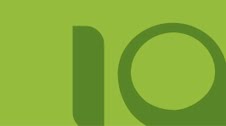 Ask us to audit your project prior to construction for:
Environmental feasibility and risk
Government compliance (licenses and authorizations from the Mexican government)
Environmental performance of its construction: efficient use of water, power, lighting, materials
INTELLIGENT BUILDING AND SUSTAINABLE ATMOSPHERE
We offer smart solutions – simple and sustaining – for environmental quality outdoor and indoor. An intelligent environmental performance to improve occupant wellbeing.
SAVE MONEY WITH AN ENVIRONMENTALLY SMART EDIFICATION
Using energy-efficient products and systems, components and appliances that use less energy to perform as well as or better than standard products.
RENEWABLE ENERGY
Energy from the sun, wind, and geothermal energy and wave and tidal systems.
WATER EFFICIENCY
Water saving systems, pools automated, reuse greywater, ornamental plants that consume less water, etc.
ENERGY AND ATMOSPHERE
Ventilation, air conditioning control and supervision of electromechanical equipment
DAYLIGHTING
centralized lighting control, the controlled admission of natural light into a space, used to reduce or eliminate electric lighting.