LIGHTING CONTROL & SHADING SOLUTIONS
GREEN TIP:  "One of the biggest costs saving measures in any building is lighting control saving up to 35% of lighting energy consumption"
---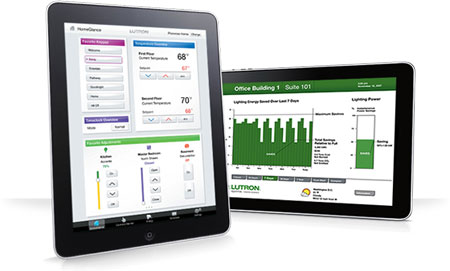 Light establishes a mood. It can make your home more appealing. But it can also make your home safer, more convenient and most importantly, more energy efficient. Imagine having a lighting scheme for dinnertime. Know for certain, when you hit that button that all the bedroom lights are on. Push one button to turn on every light in the house whenever you leave. Make sure the solar shades descend every day at a particular time saving your precious artwork, rugs and furniture from sun damage.
Whether you are building a new home or upgrading an existing system, we'll tailor a lighting solution perfect for you.With our lighting systems, everything is preprogrammed based on your lifestyle requirements and personal preferences. In addition our efficiency experts will apply their knowledge of how to conserve energy and preserve the beauty of every possession in your home.
---

---
Save Energy
Lutron has been providing energy saving light control solutions for almost half a century. Today, energy efficiency is an essential feature of every home and savvy business. Did you know that lighting can account for up to 20% of a household's yearly electricity usage, and up to 40% a year commercially? When considering your options, know that Lutron dimming saves energy without sacrificing style or convenience.
---
Enhance Comfort & Convenience
Your home and your workplace should be designed to complement your needs. As your needs change throughout the day, your lighting should adapt as well; bright to read a book, but dim for computer use. Whether you are at home or at work, Lutron solutions provide convenient access to light control, creating a comfortable atmosphere to support your activities throughout the day.
---
Elements of Comfort
Personalize a light control system to recall favorite settings and effortlessly transform the light that surrounds you. Control your home's lighting from a master keypad or by remote to easily change your visual environment at the touch of a button. Install timers, fan controls, and occupancy/vacancy sensors for added convenience, to automatically control your lights and fans. For rooms with ample sunlight, you can integrate a shading solution with electric lighting for total light control. Shades can be preset for different room uses or adjusted for changes in time of day or season.
Manufactures adjust their video displays to look appealing (brightest) next to the competing models when they leave the factory.  But these settings waste electricity and yield a very inaccurate reproduction of movies and other video programming.  Proper video calibration will, rendering a much more accurate picture, reduce energy consumption and extend the life of the display. The room a speaker is place in can have as much as 50% control over how that speaker will perform due to the way sound reflects around a room.  And this sound reflects differently in every room.  Therefore your audio system needs to be calibrated to the unique characteristics of the room that it is placed into in order to full reach it's full potential. Siti Systems is certified by the Imaging Science Foundation, the Home Acoustics Alliance and THX in video and audio calibration. Siti systems can make your current system look and sound its best, or we can design and calibrate your new dream system.
---

---
Whole Home
The power to transform any space with light is now yours, at the touch of a button. Control the light and shade levels in a single room or throughout your whole home using a hand-held remote, wall-mounted keypad, tabletop control, and now, your iPad® or iPhone®. Create just the right light for any activity or mood and save energy while you do it. To locate a certified installer in your area, visit Where to Buy for more information.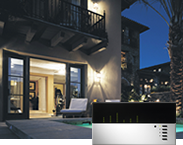 ---
Elegance & Ambiance
Lutron controls are designed to look and work beautifully. Light affects the way you feel and the way things look around you. Dimming helps you to create moods and transform rooms, set the perfect atmosphere for entertaining or turn your bath into a soothing spa retreat. You can even match your décor with controls in a stylish color and finish.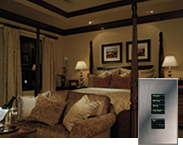 ---
Convenience
Take your lights to a new level – control them from anywhere in a room or even outside your home. Control of your lights isn't limited to a spot on the wall. Adjust lights or ceiling fan from your bedside, turn lights on or off from your car or use an occupancy sensor so lights will turn off automatically.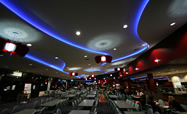 ---

Daylight has a quality that we respond to emotionally. Colors read true, finishes reveal their texture, and an uplifting quality pervades any room bathed in daylight. As we become more conscious of our footprint on this planet, we realize that making the most of daylight in our homes simply makes sense. Utilizing daylight reduces our need for electric light, and saves energy. Lutron shading systems provide precision control of daylight – all at the touch of a button.
---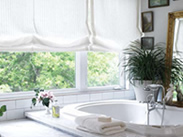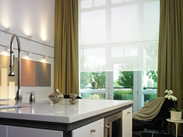 Reduce Glare & Protect Furnishings
Lutron shading systems diffuse light and prevent glare from washing out a computer or television screen. Shading systems also protect furniture, fine art, rugs, and even wood surfaces, from the sun's damaging UV rays. Stay cool in the summer and warm in the winter by using shading systems to deflect or harness solar heat.