Residential Audio and Video Solutions
Home Theatre Design   |   Media Rooms   |   Audio /Video Callibration   |   Distributed Audio   |   Centralized Distribution   |   Touch Pannels
---
AUDIO AND VIDEO SOLUTIONS

New technologies using audio streaming solutions combined with the best of the audio high fidelity market. Share your music library with your quest in any rioom or let them play their iPod on your multiroom audio system. 
From video streaming to high fidelity home theaters systems. LCD, DLP screens, projectors and more.
---
Home Theatre Design
A dedicated private cinema is a room in which the environment has been precisely designed & engineered to provide maximum movie and music enjoyment. Special acoustic treatment isolate the room from outside noise, and measured speaker placement optimizes the audio. Plush theatre seating is carefully positioned to allow for unobstructed viewing of your video content on the big screen. Room lighting is controlled, as well, in order to ensure the best picture delivery from the hi-def projector.
---
Media Rooms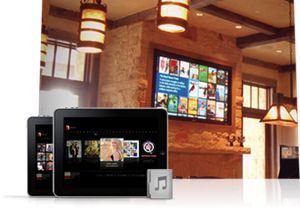 Some of the most exhilarating surround sound rooms are not cinema rooms at all! They're Living Rooms, Family Rooms, Master Bedrooms and outdoor Patios that serve dual functions. In fact, almost any room in your home can be recreated into a multi-purpose media room, concealing a home theatre that only reveals itself at the touch of a button. We can engineer hidden screens and speakers that descend from ceilings, hide inside framed artwork, or rise from specially-designed furniture.
---
Audio /Video Callibration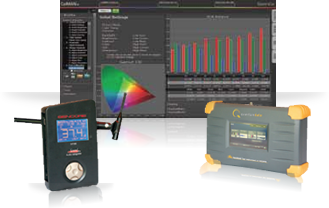 Manufactures adjust their video displays to look appealing (brightest) next to the competing models when they leave the factory.  But these settings waste electricity and yield a very inaccurate reproduction of movies and other video programming.  Proper video calibration will, rendering a much more accurate picture, reduce energy consumption and extend the life of the display. The room a speaker is place in can have as much as 50% control over how that speaker will perform due to the way sound reflects around a room.  And this sound reflects differently in every room.  Therefore your audio system needs to be calibrated to the unique characteristics of the room that it is placed into in order to full reach it's full potential. Siti Systems is certified by the Imaging Science Foundation, the Home Acoustics Alliance and THX in video and audio calibration. Siti systems can make your current system look and sound its best, or we can design and calibrate your new dream system.
---
Distributed Audio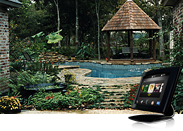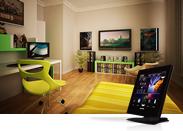 Distributed Audio systems send music to any room in your home, office or outdoors via a central processor. Control of your music playlists is simple and intuitive by means of a touch panel, keypad, handheld RF remote, iPad or similar Wi-Fi device.  Whether the speakers are placed in the walls, ceiling, bookshelves, rear porch, yard, shower or pool, each D/A system is uniquely designed to blend in with its surroundings in order to minimize the visual impact.
---
Centralized Distribution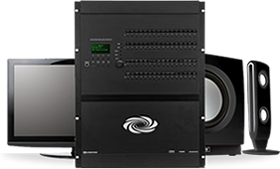 Centralized Distribution allows for complete control and connectivity for every room, every application and every budget.  The power of total integration control and seamless connectivity all manifest from one centralized zone.  System expansion is easy; every room and each device is simply another node on the network throughout the home.
---
Touch Pannels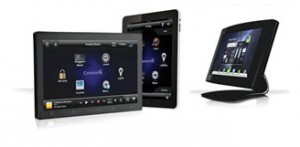 The perfect complement to a conference table, coffee table or nightstand.  No need to get up or walk across the room to a switch or a keypad on the wall.  Complete control is always at your fingertips. With several models to choose from, select just the right size, design and features for any room, application or décor.